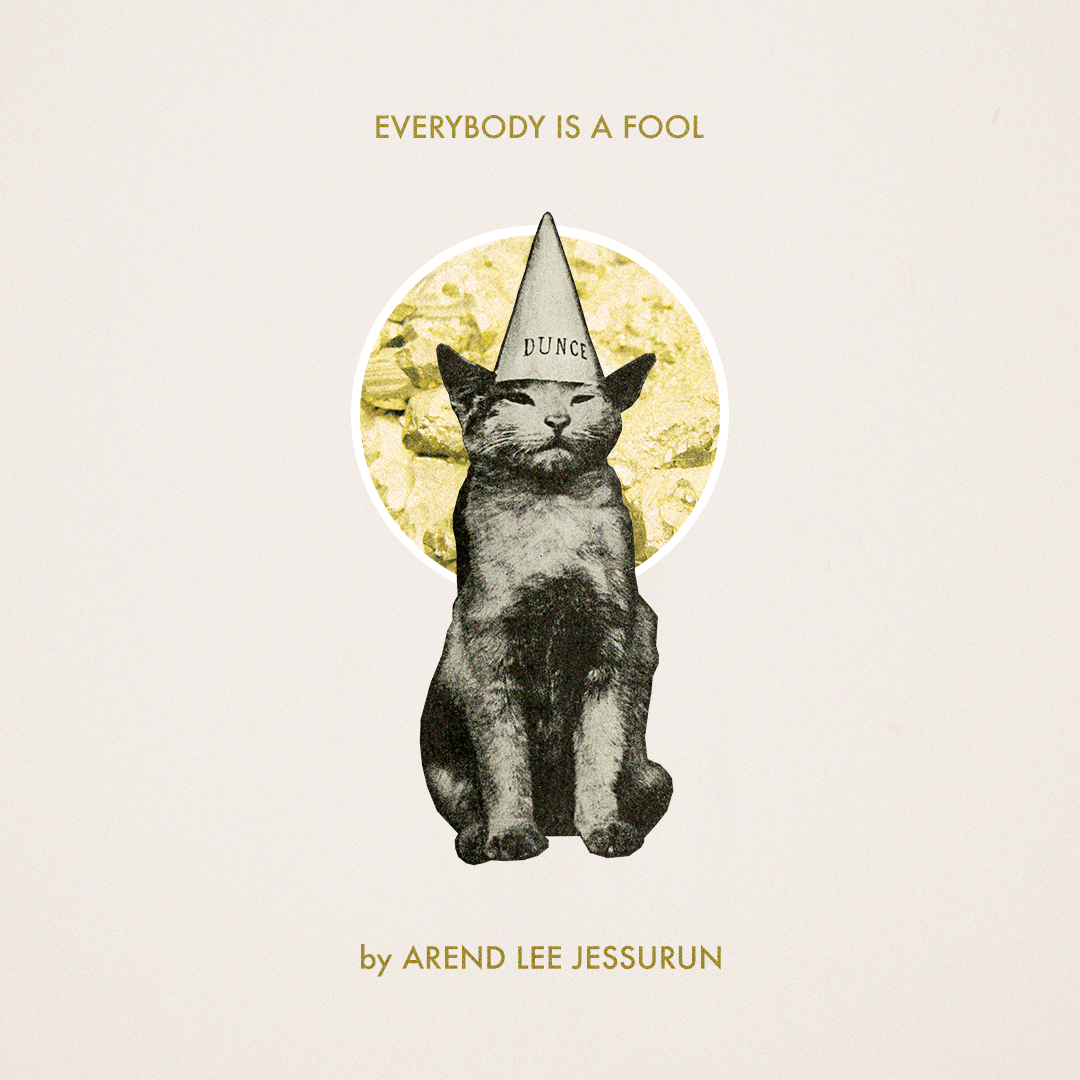 "Everybody is a Fool," the first single in my new song cycle, comes out Fri, Apr 17. Patreon supporters can hear it now by pledging $1 or more. Click the cat to be directed to my Patreon.
This is the first single in my new project "The Old Soul and the Holy Fool," a song cycle about relationships and self-realization. As a depiction of the slow process of self-realization, I'm gradually releasing these songs as singles, documenting my becoming as I record them individually over a period of time. 
The process of writing, recording, and mixing "Everybody is a Fool" has felt at times like a labor of love or otherwise a fool's errand. The song itself is at least three years old, has been revised countless times, and wasn't shown to the public until years after its inception. I recorded three different sessions over the course of a few weeks, and during the recording process, entirely re-wrote the lyrics and the guitar part. Then I spent over a month tinkering with the mix, hit a wall, sought professional (mixing) help, and eventually decided I would use my own mix after all. 
Along the way of creating this, I have learned the importance of letting go and trusting the process And by either serendipity or providence, it turns out that's kind of what this song was always about. 
"The more you learn, the less you know, and I've sure got a ways to go."